First off, let me just say that. . .
I LOVE AFRICA!
Africa is my most favorite place on earth except of course my home.
Here are  5 reasons why!
1.  Outdoor Markets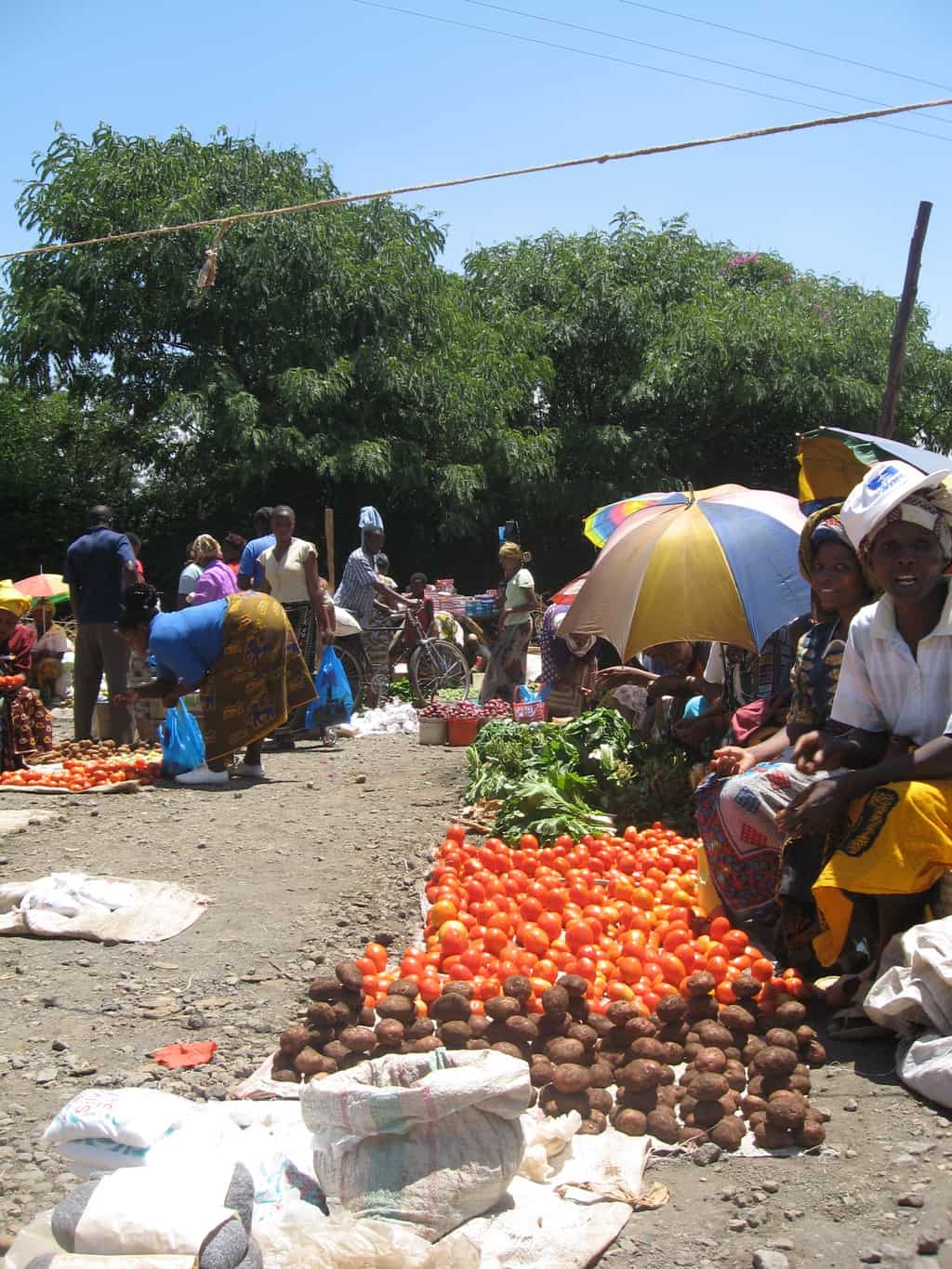 Similiar to our farmers markets, but OH SO MUCH better!!  These markets are open everyday, only closing during the hottest part ofthe day to rest (depending on the country).  And they tend to be cheaper than the indoor shops, and always expect to barter. If you don't, then you will be charged 'white man' prices, which are 3x higher than the actual price!  All kinds of items can be found in these markets, rows of fabric, piles of fruit and vegetables, pots and pans, bags of beans and rice, so many good things.  There are also outdoor meat markets with a side of beef hanging nearby, and fresh eggs that don't require refridgeration (this is safe, but must be used sooner).  Outdoor markets should definitely become prominent in the United States. You have no idea what you are missing out on!
2.  Generous and Hospitable People.
These people have so little!  Most of the continent struggle to even feed their family!  But when you visit, you will be offered the best that they have.  And even though you know that they cannot hardly afford to offer you this meal, you take it, because if you don't you will offend them greatly.  The people of Africa are some of the happiest people I have ever met and they have nothing.  Makes you wonder if we would be better off with less here in the U.S, since our typical motto is 'more, more, more.'  We can be so greedy, and deperately need to take a lesson from the African people!
3. The Masai
Yes, I've already mentioned the people and the Masai are no different from what I explained above.  But I have to include them separately as well!  I had the privilege of visiting 2 groups of the Masai People while I was in Tanzania.  These are the people that you see in National Geographic with the long colorful cloths watching over their flock or herd with a long pole. I am so inspired by these people, who have continued their traditions even in the face of western modernizations and technologies.  My favorite worship experience was with the Masai under an Acacia tree decorated with cloth and ribbons.
4.  Simple Life
Life in Africa is so simple.  As in the opposite of the United States.  Africa is slow paced, no one's really in a hurry, they know how to just enjoy life.  Our lives here are so full, running from this thing to that. We don't take the time to breathe and enjoy what we already have.  We are too busy trying to fill our lives with even more stuff, most of which doesn't even matter in the long run.  But the people of Africa, their lives revolve around family, friends, community. . . Yes, there are still distractions, but not near what we deal with here in the U.S. We make our lives so complicated, when in reality most of us could handle a huge dose of the simple life.
5.  Animals
The animals of Africa are so beautiful and free.  I had the opportunity to go on a safari in Tanzania in the Ngorongoro Crater in Tanzania.  It was amazing to see these wild animals on their own turf, not in a manmade habitat, but their true home.  (I still like the zoo, by the way!) To watch zebras, lions, elephants, monkeys in such an alluring and captivating landscape was breathtaking and so fun.  Highly recommend this adventure to any fortunate enough to visit Africa.
 Have you been to Africa?  If so, what are your favorite things?