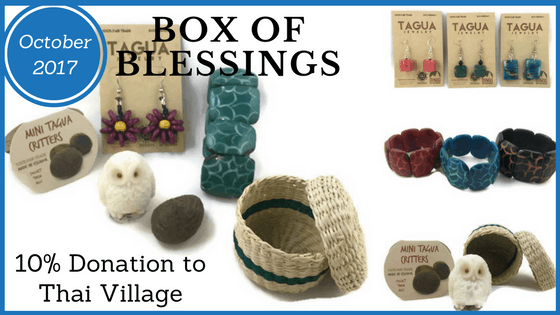 Have you ever heard of a tagua tree before? Pronounced "tawa," this special palm tree grows in the rainforests of South America with an amazing secret. The official name of the tagua tree is Phytelephas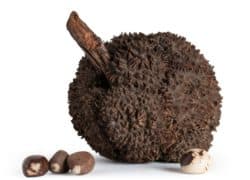 aequatorialis, which means "plant elephant!" Why this awesome name for a tree that grows where elephants don't? The hard seeds that it produces have insides that are similar in texture and color to an elephants tusk and are even commonly called vegetable ivory. But unlike elephant ivory, vegetable ivory is an eco-friendly, sustainable resource that can be used to produce many fabulous carved items. If you visit Ecuador someday, you can find various treasures, such as chess pieces, bracelets, mini nativity scenes, earrings, animals, buttons, and so much more. Or, if you were fortunate enough to get October's Box of Blessings, then you had some pieces of Ecuador delivered to you!
Andrés and Juanita Flores are artisans who have a shop in Quito where they sell their tagua creations to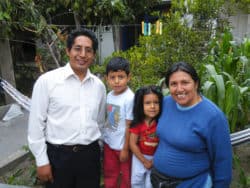 tourists visiting the Equator. They are busy creating new designs, raising their family, and training other artisans to work with their business. Sales are difficult to come by in Ecuador. Usually tourists, instead of seeing the incredible value and hard work that goes into an item and the lives that are depending on the sales, will make a game of trying to to bargain for the lowest price they can get. Andrés and Juanita are not able to make much of a profit in Ecuador and they are so happy to be able to sell to someone who will give them a fair price for their hard work. Our partners at Minga Imports ensure that they are getting good wages!
October's box included colored tagua earrings, a gorgeous bracelet, and an adorable carved tagua animal resting inside its own little woven basket. And as a bonus, there was a tagua seed, so you could see what it looks like before the carving magic begins.
The Cause of the Month for October was our artisan group start-up in Ecuador. Veronica escaped from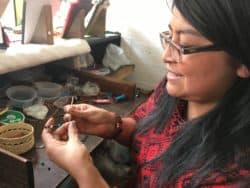 slavery and a life of abuse, and now makes jewelry to support herself and her 5 children. (Her jewelry was featured in our June box!) She is now, with your help, reaching out and teaching other abused women to make jewelry as well! These women so desperately need a way to support themselves so they are not forced to return to their abusers. This month's donation went to buy supplies for their training.
Thank you for changing lives by supporting these artisans in their businesses!