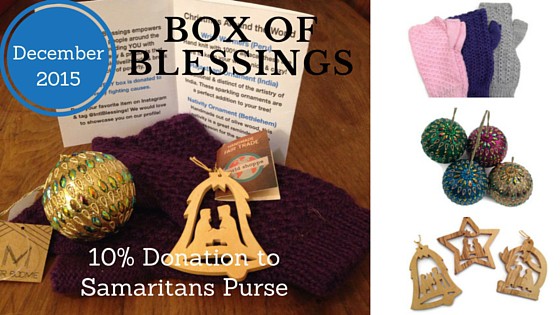 December with all the lights, parties, gifts, shopping, and family times. It's a grand, festive time of year for most of us in America.  Imagine not having the means to share gifts, food, and hope with your family.  International Blessings' vision is for impoverished countries, to bring hope and change to men and women whose lives are poverty stricken. I realize I am so rich and cannot even picture a life of poverty, especially around the Christmas season. Waking up Christmas morning with nothing to feed my family, my children having to go beg or root through the trash to find a small source of nourishment.  The possibility of my life being better or richer with dignity never entering my mind because it takes everything just to survive. As I hang each ornament or wear my wrist warmers, I am so grateful to be a part of bringing hope, dignity, and a mindset of richness to people all around the world. Making a difference in families lives so they can share gifts, hope, and  joy with each other, especially at Christmas.  I'm excited that each year I can share with friends and family where these ornaments came from and what my purchase means to someone across the ocean.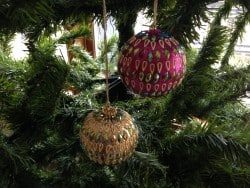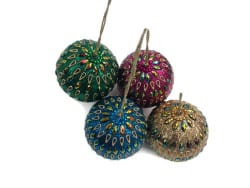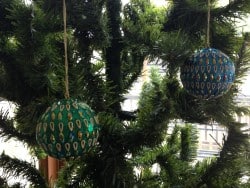 The glittery, festive ornament from Matr Boomie artisan group is a great example of Indian craft and culture. Made in the state of Rajasthan, India using a 3,000 year old art form called, Lacquer, which has been passed down through the generations. These ornaments come in pink, blue, green, or gold and are made with plastic, resin, and synthetic fibers. Not only do they add sparkle to the tree, they can also be hung year round on rearview mirrors, doorknobs, or windows.  This artisan group focuses mainly on women throughout the country of India, taking small businesses and giving them education and promotion to grow and develop into more.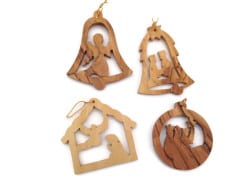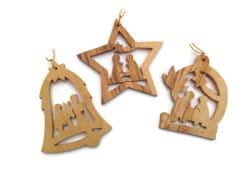 The olive wood ornaments carved into classic Christmas story portraits inside the shapes of bells, stars, and circles are made in the West Bank territory in the city of Bethlehem. The Bethlehem Fair Trade artisan group started in 2009 with the goal of marketing and promoting artisans goods from the Palestine area to the rest of the world. They realized these wood carvers had a beautiful product with limitations of bringing it to the international marketplace. BFT has helped the artists business grow and desires to continue bringing the producers and clients together through stories and awareness.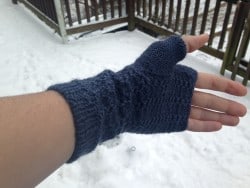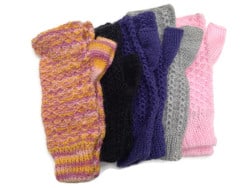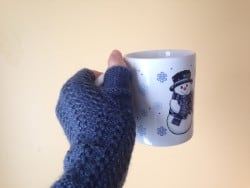 Wrist warmers from Lima, Peru made by artisans at Sanyork Fair Trade are warm and beautiful. They are made with cotton and alpaca wool and come in 12 different colors.  Alpaca are small domesticated llama-like animal commonly found in South America. The mission of Sanyork Fair Trade is to preserve culture through fair trade and stop exploitation. 66 artisans are employed at the production facility in Lima. The gifts and apparel they create are a celebration of the history and culture among the Andes.
$3 from every December Box of Blessings was sent to help in the European Refugee Crises.   Families are risking their lives, fleeing their countries to escape death and provide a better life for their children.  Samaritan's Purse is on the ground in Greece and Croatia doing whatever they can to provide relief for these refugees. This organization has established sleeping tents, bathrooms, and sinks for the refugees as they come off the rafts, providing warm blankets, clothing, food, water, a shower, and a place to rest for a few days before continuing the journey further into Germany.  The video below  is a great overview of what Samaritan's Purse is doing for the Europe Refugees.
http://video.samaritanspurse.org/the-human-highway/
Thank YOU for purchasing a Box of Blessings and helping men and women break the cycle of poverty one box at a time! Big changes never happen overnight, it's the small steps taken by passionate, caring individuals that bring about change.  
Hope you had a very MERRY CHRISTMAS!